Houston, Texas, January 7, 2009 – Beth Wolff GMAC Real Estate is proud to announce that Ed Wolff, President of Beth Wolff GMAC Real Estate has been honored by the Houston Association of Realtors with the John E. Wolf Citizenship award.
This award is given to Realtors who give back to their community, primarily outside of the real estate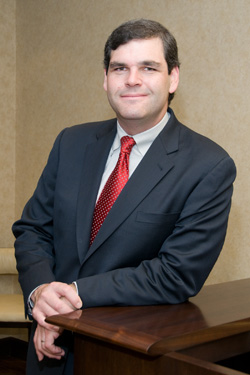 industry. The recipient is chosen for their leadership and service to charities and special service organizations.
Wolff says, "The word community says it all. The first thing we sell when we sell a property is location and what makes a good location is the community surrounding it. We can talk to our friends in other areas where the market is substantially less vibrant and know that the work of so many great community leaders throughout the city is vital for our continued success. I also had a great teacher in my mother, Beth, who leads by example."
This award is a special honor since just 15 years ago, Beth Wolff, CEO/Chairman of Beth Wolff Realtors, and Wolff's mother, was honored with the same award.
For additional information please contact Jerry Fairchild at (713) 622-9339 or by email at marketing@bethwolff.com .
ABOUT BETH WOLFF GMAC REAL ESTATE
Beth Wolff GMAC Real Estate is a boutique-style luxury real estate firm that began working in the Houston residential real estate market in 1978. Now with more than 40 agents that offer exceptional market knowledge and premiere client service, Beth Wolff GMAC is at the top of the Houston luxury real estate market.