DENVER - (January 2, 2009) – Jill Schafer, a leading real estate professional and new construction specialist, has joined The Kentwood Company at Cherry Creek as a broker associate. Schafer brings a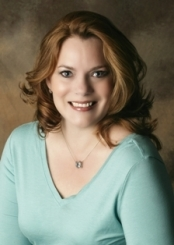 wealth of experience to The Kentwood Companies, including extensive knowledge in the new construction segment of the business encompassing homesite selection, architectural design, interior specifications, budget review, and value engineering.
Jill Schafer is a member of the Denver Board of Realtors, the Colorado Association of Realtors, and the National Association of Realtors. She currently serves the diverse real estate needs of clients throughout the metro Denver area, including many of the region's historic neighborhoods and suburban communities. Later this year, Schafer will serve on the Denver Board of Realtors' Grievance and Professional Standards Committee. She also holds the Certified Relocation Specialist designation recognizing the successful completion of a special continuing education course in real estate.
Prior to pursuing a career in real estate, Schafer was an award-winning television journalist, marketing executive, and entrepreneur. She was a television news anchor and producer in Bismarck, ND for eight years, a producer at Channel 2 in Denver, and vice president of marketing for Bagel Junction, a chain of bagel stores in Littleton, Denver, and Lakewood. Schafer was founder and president of Marshmallow Dreams, LLC of Littleton, one of the first companies to use micro fleece for babies and children. The company's products were sold at Neiman Marcus, Bloomingdales, and high-end boutiques across the country.
Schafer works as an Owner's Representative for new construction, helping individual clients and investors through the often complicated process of building a new home. Her extensive knowledge in new construction assures clients of either finding the perfect new home or helping them build it. Schafer's real estate business is based on "Five Star Service" that entails a concierge-style approach to service for buyers, sellers, and those wishing to build. She is a graduate of the University of Minnesota, Moorhead, where she received a double degree in Mass Communications and Speech.
Schafer's father-in-law is Ed Schafer, outgoing U.S. Secretary of Agriculture and former Governor of North Dakota. Her sister-in-law, Ellie Schafer, works for President Elect Barack Obama (post January 20th) and was on the Obama Advance Staff. Schafer's oldest son, Trey, has Type 1 Diabetes and she has been involved with the American Diabetes Association (ADA) for several years. Schafer's husband was the winner of the "My Dad is My Hero" contest in 2007 for the Father of the Year event for ADA. He took two years off from his career after Trey was diagnosed with diabetes in order to help teach him how to take care of his disease while Jill became the sole income provider. Schafer is a Registered Diabetes Advocate for the ADA, the Juvenile Diabetes Research Foundation, and is a member of the JDRF Activist Champions Team.
For more information on real estate services from Jill Schafer, phone 720-422-0950, or contact Jill via email at jill.schafer@comcast.net.
The Kentwood Companies are dedicated to its legacy of being "Colorado's Premier Real Estate Company" through the highest producing, most knowledgeable, caring and experienced sales team in the country, offering the highest quality customer service experience. The Kentwood Companies are innovators known for unparalleled marketing strategies and superior Internet technology that places its clients in the best possible position.
For more information, visit The Kentwood Companies online at www.KentwoodRealEstate.com.