San Francisco, CA – December 23, 2008 – Ginger Wilcox knows how to use technology to advance her real estate practice. The Pacific Union agent blogged her way to the Top 12 Women Real Estate Bloggers for 2008, the third annual who's-who's in blogging list put out by Sellsius Real Estate Blog. Wilcox's blog Marin Real Estate Guide can be found at http://www.blogbythebay.com/.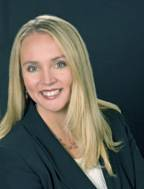 "It is very exciting to make the list this year," said Wilcox, who works from the firm's Greenbrae office. "Each year Sellsius Real Estate Blog lists up their top women real estate bloggers. In the blogging world, to make the list is pretty special."
According to the Sellsius Blog, the dozen women nationwide were selected for their "exemplary efforts in publishing local consumer-centric content across multiple channels, building their brand identity, awareness and trust and, most importantly, for their community involvement and service, both online and offline."
Wilcox's extensive real estate background combined with her corporate sales and marketing experience enable her to offer clients a unique service – the knowledge of an experienced real estate professional and the marketing and technological savvy of a corporate executive.
She is an accomplished speaker, writer and trainer on the real estate industry and online marketing. Ginger contributes weekly to Agent Genius, an online magazine for real estate professionals and recently spoke at the National Association of REALTORS® Annual Conference in Orlando.
She is a member of the Marin Association of REALTORS®, the California Association of REALTORS® and the National Association of REALTORS®. Wilcox is also very involved in her community, as an active member of the San Francisco Junior League, a board member of the Kentfield Schools Foundation and a variety of other organizations.
Pacific Union GMAC Real Estate
Since 1975, Pacific Union GMAC Real Estate has thoughtfully matched generations of buyers and sellers throughout the entire Bay Area. Pacific Union GMAC focuses on delivering outstanding quality and unparalleled service to a full spectrum of discerning clients. Pacific Union GMAC is the 2008 recipient of two distinguished four star Americas Property Awards in association with CNBC and The New York Times as the Best Real Estate Firm in California and for the Best Real Estate Agency Marketing in the USA for superior marketing materials and client services in the luxury marketplace. A premier, locally managed brokerage with knowledgeable, experienced real estate professionals, Pacific Union GMAC takes a leading edge to new technology applications designed to enhance the client experience. Pacific Union is a GMAC Home Services company. For more information, visit http://www.pacunion.com/.