San Francisco, CA – December 18, 2008 – Pacific Union GMAC Real Estate is pleased to announce Stefan Jezycki has joined the firm's Napa Valley office. Jezycki brings more than 15 years in real estate and a background in business to the Pacific Union organization.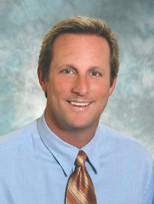 "We are very pleased to have Stefan join the Pacific Union Family in our Napa Office. Stefan is a recognized leader in the Napa market area and brings a passion for getting outside the box with marketing, client communication, and innovations in the industry that most agents have yet to embrace," said Heidi Rickerd-Rizzo, Vice President/Manager for Pacific Union's Napa Valley Offices. "Stefan's experience and commitment to his clients is valued greatly and we are lucky to have his talent in Napa as we build our downtown office. We look forward to doing great things together."
A REALTOR® since 1994, Jezycki left Heritage Sotheby's International Realty to work with Pacific Union, the leading luxury real estate brokerage in the Bay Area.
"I look forward to a successful partnership with Pacific Union. Pacific Union is a top quality company that offers me the tools, support, level of service and professionalism I need to best serve my clients," said Jezycki.
Contact Jezycki at http://www.destinationnapa.com/.
Pacific Union GMAC Real Estate
Since 1975, Pacific Union GMAC Real Estate has thoughtfully matched generations of buyers and sellers throughout the entire Bay Area. Pacific Union GMAC focuses on delivering outstanding quality and unparalleled service to a full spectrum of discerning clients. Pacific Union GMAC is the 2008 recipient of two distinguished four star Americas Property Awards in association with CNBC and The New York Times as the Best Real Estate Firm in California and for the Best Real Estate Agency Marketing in the USA for superior marketing materials and client services in the luxury marketplace. A premier, locally managed brokerage with knowledgeable, experienced real estate professionals, Pacific Union GMAC takes a leading edge to new technology applications designed to enhance the client experience. Pacific Union is a GMAC Home Services company. For more information, visit www.pacunion.com.