Orlando, FL (November, 2008) -- More than 20,000 real estate professionals from the United States and 62 countries from around the world gathered at the National Association of Realtors annual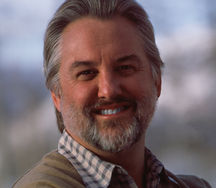 convention in Orlando (FL) this month where local luxury home marketing expert, George Harvey, of Telluride Properties was a featured speaker. Harvey was one of three participants on a panel discussing how to better serve the buyers and sellers of luxury properties in today's challenging market.
An estimated 400 real estate professionals listened as Harvey shared information on how luxury real estate agents could tap into the international market.
Other panelists were Aaron Wheeler of Oakville Properties in the San Francisco Bay area (CA) and panel moderator Laurie Moore-Moore, founder of The Institute for Luxury Home Marketing, based in Dallas (TX).
According to Harvey, "Attendance at the National Association of Realtors convention is important to a professional's success. The meeting provides the opportunity to network, attend a variety of educational sessions, and visit a large Expo to talk with vendors who specialize in providing the products and services Realtors need to effectively manage their real estate practices and deliver better service. Being asked to speak at this meeting is a real honor," added Harvey.
Additionally, Harvey was panelist on the Resort and Second Home forum with Tricia Fox with Keller Williams Gold Coast in Chicago and Joan Witter with Cotton Realty in Cape Cod speaking to over 700 resort brokers from Dubai, Shanghi, and Buenos Aires around the world and the U.S. The discussion centered on the unique skills necessary to succeed in this challenging global market and what real estate brokers need to "bring to the table" for the benefit and success of their clients. Harvey has attended the NAR convention for 18 years and has amassed a data base of over 18,000 luxury brokers in the U.S. and more the 3,000 around the world.
Harvey noted that Realtors have a unique opportunity to encourage Congress to enact a stimulus plan. "The overall economy cannot turn around without a housing recovery, and we need to emphasize to Congress as our lawmakers grapple with the economic challenges faced across America."
Federal Housing Finance Agency Director James B. Lockhardt, III and Fannie Mae Chief Economist Doug Duncan were among the public policy and industry leaders who addressed conference attendees. Lockhardt and Duncan assured attendees that Fannie Mae, Freddie Mac and the Federal Home Loan Banks will continue to play a critical role in the country's economic recovery.
A highlight of the conference was an address by Lance Armstrong, seven-time Tour de France winner and cancer survivor, who promoted his message, Choose to Be A Champion in Life," which set the tone for the week, inspiring and motivating attendees to new heights.
For the past nine years NAR has worked together with Habitat for Humanity to build a home in the host city for NAR's annual conference. Realtors have also contributed to Habitat for Humanity's post-Katrina homebuilding efforts along the Gulf Coast. In addition, NAR contributes to a Habitat for Humanity build abroad each year- this year, the build is in Hungary.
The National Association of Realtors,"The Voice fro Real Estate," is America's largest trade association, representing 1.2 million members involved in all aspects of the residential and commercial real estate industries. More than 500 exhibitors displayed the latest in real estate-related hardware, software and other state-of-the art industry tools at the conference expo.
Harvey was recently elected as the Colorado Association President-Elect for 2008-2009 and will be President in 2009-2010 representing its 26,000 members. Harvey is a broker associate at Telluride Properties and can be reached at 970-369-5373 or email george@tellurideproperties.com.