Cornelius, NC - November 26, 2008 – Woodson Gardner has been selected by Goldline Research as one of The Most Dependable™ Real Estate Professionals of the Eastern United States. The list of the Most Dependable™ Real Estate Professionals of the Eastern United States is scheduled to be published in the December 22nd issue of Forbes.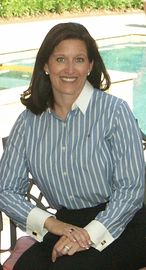 "We represent exclusive properties around Lake Norman, equestrian properties, Charlotte area estates, complete neighborhoods, golf course properties, and everything in between." Working with high profile and celebrity clients is no new challenge for Woodson Gardner & Associates. "We have many well known clients that never come into the office and no one in the public knows we are working with then either. It is crucial to protect all of our clients' matters with the utmost discretion."
"The selected providers truly distinguished themselves during our evaluation of the industry," said Dana Mahoney, Analyst, Goldline Research. "Those selected met or exceeded every expectation we have for a holistic, client-centric approach"
Woodson Gardner & Associates are realtors with RE/Max Executive Realty. RE/Max is the most recognized real estate company in the world and is known for its outstanding achievement in the industry.Woodson Gardner & Associates consist of Full-Time Brokers who offer expertise and knowledge of the lifestyle you are searching for. Woodson has been the recipient of numerous awards and accomplishments throughout her real estate career.
Goldline Research is a third-party, independent research firm specializing in evaluating professional services providers. Goldline Research undertakes an extensive, in-depth research process to review all qualified candidates in a respective area. Its proprietary research process includes individual interviews and quantitative analysis of key data, as well as customer reference checks to confirm high levels of customer service. Those that earn Goldline Research's Most Dependable™ designation demonstrate a commitment to service unparalleled in their industry.