INCLINE VILLAGE, Nev. (Nov. 12, 2008) – Chase International's Incline Village office recently welcomed five of Incline Village's top agents to its team, proving that the Lake Tahoe-based real estate company continues to thrive despite national trends and a roller coaster economy.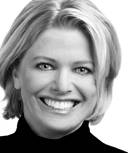 The agents, long-time Lake Tahoe locals with extensive experience and ties to the community, began working with Chase earlier this month. Kerry Donovan, Broker/Realtor and Manager of the Incline Village office notes that Chase agents are constantly networking and keeping the door open while the company's stellar marketing and technology program, professionalism and continuing education is a major draw for other Realtors.
Husband-and-wife team Tom and Karen Bruno now call Chase International their home. They were drawn to Chase by its distinctive marketing and "boutique firm" atmosphere.
"Shari Chase, president and CEO of Chase International, understands how to market Lake Tahoe," Tom Bruno said. "Nobody else comes close to the marketing program she's developed."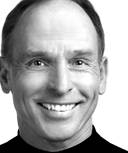 Originally from Oakland, Tom Bruno has lived in the Lake Tahoe area since 1971 and created Incline Village's Tanager Realty in 1978. He is also the cofounder of Red, White and Blue, a multi-day Independence Day celebration for the Incline Village community. The event, which began in 2007 and brought the Reno Philharmonic in 2008, donates funds to several local charities. Karen worked as a legal aid for many years and now devotes her full time to real estate.
Karen Bruno has lived at Lake Tahoe since 1980 and has been working in real estate for more than 20 years. She volunteers weekly at the Tahoe Environmental Research Center in an effort to teach the community and visitors about living green and keeping Tahoe blue.
"I've worked with many Chase agents and have always been very impressed," Karen Bruno said. "I prefer the smaller, boutique firms and Chase's marketing department is incredible. My clients are all extremely happy about the move."
"Chase International is impeccably professional," Kurt Carlstedt, one of Chase's new Incline agents, said. "All the systems are in place and everything's neat and tidy – that's how things work."
Carlstedt has lived at Lake Tahoe since 1984 and has been practicing real estate for nearly 30 years. He is a Certified Luxury Home Marketing Specialist, is the past president of the Incline Village Board of Realtors and was named the Incline Village Realtor of the Year in 2004. Carlstedt is also active in Arts for the Schools, Boys and Girls Club and the Children's Cabinet of Incline Village.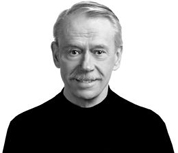 Pier Warmuth has lived in Lake Tahoe for more than ten years. "I came to Chase because their quality of marketing is unmatched and their name is synonymous with luxury homes in Incline Village."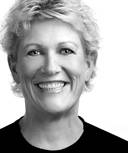 With more than 15 years experience in real estate, Warmuth serves on the Incline Village Board of Realtors. She shares an unwavering passion for football and the San Diego Chargers with her husband, children and grandchildren.