SARATOGA, Calif. (Nov. 10, 2008) – Alain Pinel Realtors (APR) is pleased to announced that Tim Murray, Vice President and Regional Manager of the firms' San Francisco offices, has been named Extraordinary Philanthropist by Who's Who in Luxury Real Estate at their 13th Annual Luxury Real Estate Fall Conference.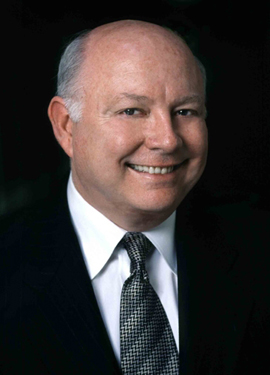 The award recognizes Murray's long record of commitment to public service and particularly his recent efforts and involvement in EARN during this time of increased need. EARN's mission is to break the cycle of poverty by matching the savings of low-wage workers and helping them invest in assets that build wealth.  EARN offers money management training, access to financial services and 401k-like matched accounts. Funds in these accounts must be invested in one of three assets:  a home, a small business or higher education - investments that have the power to lift people out of poverty for the rest of their lives. The goal for 2008 is to sponsor 100 Bay Area families and take this pioneering program nationwide.
Who's Who in Luxury Real Estate (parent organization of LuxuryRealEstate.com) is an exclusive global network that includes 1,900 of the world's finest real estate companies with properties in 98 countries. It's the most-viewed luxury real estate web site in the world. Participation in the network, which is governed by the Board of Regents, is strictly invitation-only.
Murray, a 30-year real estate veteran who's held top positions in several firms, joined Alain Pinel Realtors in 2007. He's also involved in many other local philanthropic organizations through personal service and direct financial giving. He serves on the Board of Directors for the San Francisco Child Abuse Prevention Center, participates in the Baykeeper Annual Fundraiser (www.baykeeper.org) to help protect Lake Tahoe and the Sacramento Delta, and was the Co-Chair of the Annual Fundraising Breakfast for Think College Now (www.thinkcollegenow.org). Murray is a frequent financial contributor to a variety of organizations and non-profits, such as World Wildlife Fund, Home Away From Homelessness, Girl Ventures, Boys Town of Italy and Girls Town of Italy, Napa Valley Museum, Boys and Girls Clubs of California, Children International, San Francisco Child Abuse Prevention Center, and Living Water.
About Alain Pinel Realtors
Alain Pinel Realtors is the largest privately owned and independent residential real estate company in California.  The firm had sales volume of $7.2 billion in 2007 ($1.2 million per transaction) and has been consistently ranked in the Top 10 firms in the United States.  It was founded in 1990 by its current Chairman and CEO Mr. Paul Hulme and is based in Saratoga, Calif.  Alain Pinel Realtors served 6,000+ clients in 2007 through its 27 offices in Santa Clara, San Mateo, San Francisco, Alameda, Contra Costa, Napa, Monterey and Santa Cruz counties.  Alain Pinel Realtors is a founding member of Luxury Portfolio, an operating unit of The Leading Real Estate Companies of the World (formerly RELO). Alain Pinel Realtors has a joint venture partnership in the mortgage lending institution Private Mortgage Advisors, which is an affiliate of Wells Fargo Bank, N.A. For a complete listing of Alain Pinel Realtors offices, services and agents, please visit our website at www.apr.com.