SAN JOSÉ, Costa Rica – (Oct. 3, 2008) –
With the present crisis in the financial markets, Costa Rica has become an important option for people wanting to invest in healthy emerging markets. Costa Rica was placed last week as the most important democratic system of the Americas and the second most important country of the region for attraction of Direct Foreign Investment.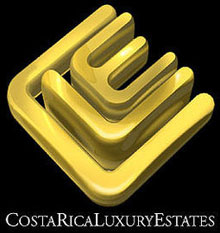 Luxury real estate
in Costa Rica is attracting buyers from all over the world, wanting to live at a different speed, enjoying the benefits of nature in a small country of only 4 million people and 51,100 sq. km (19,730 sq. mi.), about the size of West Virginia, which holds the largest biodiversity of the planet.
Yalile Alpízar
, President and Owner of
Costa Rica Luxury Estates
, is reporting an increasing demand for information from very unique and sophisticated buyers, who are looking at Costa Rica as a country for secure real estate investment.Thanks to her pioneering efforts in the luxury real industry of Costa Rica, setting a high standard for luxury, and her continuous commitment and dedication over many years to the luxury real estate market, Yalile Alpizar has been appointed the Exclusive Representative in Costa Rica of the Board of Regents (
www.regents.com
), an exclusive network of the world's most elite luxury real estate brokers, comprised of the most legendary names in the industry. Brokers with this distinction provide leadership and the highest level of personal services and commitment to their clientele. Together with her daughter and partner Andrea Guillén Alpizar, Yalile leads the most important luxury real estate boutique firm of Costa Rica, representing the interests of distinguished buyers and sellers, with the highest level of trust, professionalism and expertise.Costa Rica Luxury Estates keeps the most exclusive database of luxury estates and million-dollar homes for sale all over Costa Rica and has turned to be the favorite resource of information for those looking at making a secure investment in luxury real estate in a foreign country. The extensive offering of million-dollar homes and estates showcased at
www.costaricaluxuryestates.com
include estates and mansions in the
Central Valley
,
mountain homes with coffee plantations
, the most exquisite
beach estates
, and
country villas
with manicured gardens and centennial trees.Luxury real estate in Costa Rica is distinguished by the creative talent of local world-famous architects and engineers, who have placed local architecture and engineering among the best of the best. From the ultra-contemporary designs to the purely neo-colonial concepts, the unique style and high quality of Costa Rican architecture can be witnessed by browsing through
www.costaricaluxuryestates.com
and
www.luxuryrealestate.com
.As an example of pure luxury and maximum quality of details,
The Mansions
is a private development of only four unique beachfront residential homes for four Unique Buyers. The Mansions embraces uniqueness in every floor of its contemporary creation on the skirts of Langosta Beach in Costa Rica and next to Tamarindo Beach. Its uniqueness differentiates The Mansions from any other style in Costa Rica. The homes were created with a vertical architecture to allow for spectacular views throughout the home. Without forgetting about the inside, the developers filled each floor with numerous details and the highest-quality finishes. At the Mansions you can entertain your guests with a delicious dinner in your elegant yet functional Santos kitchen including Viking stainless-steel appliances. Or you can create the perfect ambiance from anywhere in your home using Control4's user-friendly wireless Intelligent Control System. Relax in your spa-style bathroom and your spacious modern walk-in closet and enjoy ending every day with the perfect sun set, seen from your infinity pool on the 5th floor terrace. These are Limited Edition Villas, a new concept of ultra luxurious living for the most sophisticated buyers. For more details,
click here
.