TELLURIDE, Colo. – (Sept. 23, 2008) –
Telluride's local REALTOR® association, TAR, is more than just a group of people who sell real estate. TAR is an organization dedicated to bettering the local real estate industry while improving local communities by volunteering their time and resources.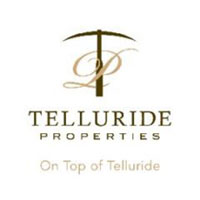 "We all love this town, but this is going to be a difficult year with a lot of challenges…bond issues, retailers struggling to survive, and who knows what the snow will be," says new TAR president Eric Saunders. TAR's primary mission is housing and my main goal is to continue to help locals stay local through the many different programs we contribute to.TAR created the first time homebuyer program in 2002. The goal of the project is to help local families afford to live and work in the Telluride area, according to Patrick Pelisson, a committee member for the fund & TAR director. To date, $235,000 has been donated to help 325 individuals stay local. Over 80% of Telluride area brokers voluntarily contribute a portion of every closed transaction to the program.The focus of TAR's contributions don't stop at Telluride's town line. According to Saunders, "we just gave $24,500 to help fund Habitat for Humanity houses in Norwood and 250 man hours to help with construction.""We have been very active in attending Town Council meetings and other committees trying to make a difference in where our community is heading for locals looking to enjoy the rest of their lives here and raise families," says Kiplynn Smith, TAR director to the Colorado Association of REALTORS®.Saunders, Pelisson, and Smith have volunteered their time within the TAR organization for several years. Furthermore,
George Harvey
has taken his support to the state level as the new president-elect for CAR.
Telluride Properties
, along with other TAR members, are committed to fostering a better ski area, thriving Main Street, a positive experience for visitors and a place locals are proud to call home.In addition to the TAR board members mentioned above, several Telluride Properties brokers received award nominations from their peers at this year's TAR Banquet. Mike Shimkonis and Tom Hess were nominated for community REALTOR® of the year. Additionally, Steve Cieciuch was nominated for REALTOR® of the year and Carrie Koenig for rookie of the year.For more information about TAR or the projects they are involved with, please contact them at 970.728.5172 or
http://www.telluriderealtors.net/
.