SAN FRANCISCO – (Sept. 12, 2008) –
Some positive changes and a fond farewell are afoot at
Zephyr Real Estate
. Bill Drypolcher, President and Founder of Zephyr Real Estate, has announced three new management appointments and bids farewell to one long-time Sales Manager.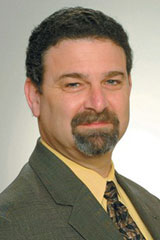 Drypolcher has appointed Randall Kostick to the position of Chief Operating Officer. Kostick joined Zephyr Real Estate's Noe Valley office when it first opened in 1986. He moved to the position of Sales Manager for that office in 1998, and became an ownership partner in 2000. Currently he is balancing the dual role of Sales Manager of the Noe Valley office and General Manager of the company; he will be vacating his position at the Noe Valley office after 22 years there."I have utmost confidence in Randall's abilities. He has great vision and under his direction and leadership, I know the company will continue to thrive in the years ahead," said Drypolcher.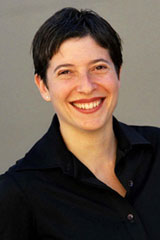 Aimee Arost has been appointed the new Sales Manager for the Noe Valley office, replacing Kostick. Arost has consistently been a top-producing agent with Zephyr Real Estate and has served in the role of Assistant Sales Manager at the South of Market office for the past two years. Arost joined Zephyr Real Estate after practicing law in San Francisco for almost five years."Aimee's wealth of legal knowledge of real estate litigation and business transactions and her achievements as an agent make her a natural choice to join the management team," said Kostick.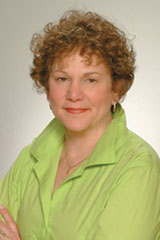 In further news, Deborah Udin, Sales Manager of the Upper Market/Castro offices, has announced her retirement. A career in real estate spanning 30 years, Udin joined Zephyr in 1996 and has served as Sales Manager to the flagship office for the past 10 years.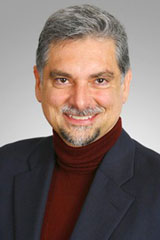 Rob Rogers will be succeeding Udin as the new Sales Manager for both Upper Market/Castro offices. Rogers, a 20-year real estate veteran, has an exceptional track record. A top producer every year for the past decade, over 1,000 closed transactions, and 80 percent of business from past clients and referrals, Rogers' expertise is self-evident."Rob has a far reaching understanding of what it takes to be a great agent, and coupled with his corporate management experience from his prior career, we know he'll be an exceptional manager," said Kostick.Continued Kostick, "We are sad to see Deborah's departure from our team, but are very hopeful and excited about the new skills, talents and fresh perspective that Rob and Aimee will bring. Zephyr has been an incredibly successful, locally-owned, locally-managed brokerage for the past 30 years, and will continue to be in the years ahead."
About Zephyr Real Estate
Founded in 1978, Zephyr Real Estate is San Francisco's largest independent real estate firm with nearly $1.5 billion in annual gross sales in 2007 and a current roster of more than 250 full-time agents. Zephyr has seven offices strategically located in San Francisco and serves a large customer base throughout the City. For information, visit
www.zephyrsf.com
.