SAN FRANCISCO – (Sept. 8, 2008) –
It finally happened. Today both Fannie and Freddie went into conservatorship with the Treasury taking over their operations. Most economic and political pundits agree that it was the only way to preserve an orderly mortgage market. This is the largest government bailout in our history. However it is not all bad news. Many of the stories surrounding the takeover predict that mortgage interest rates could decline and that it will insure that there will be a secondary mortgage market (at least for conforming loans – those under $729, 750). Here is a
Wall Street Journal article
that provides the details. What makes my blood boil is that the CEOs of both companies are walking off with millions. I guess that's the exchange for bruised egos. This is one aspect of American business that needs to be changed.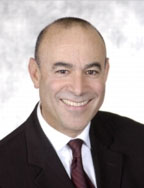 Given all of the economic turmoil this year and its adverse impact on the housing market you would think that homes sales in the Bay Area would have fallen off precipitously. Surprisingly, the number of homes and condos sold has only declined year to date by 11% in the 9 Bay Area counties. These numbers exemplify the strength of sales in the under $500,000 price ranges. Market growth by units this year compared to last is substantially up in every county but San Francisco, which has only 12% of its total sales in that price category. A county by county tally is as follows: Contra Costa +111%, Napa +101%, Marin +80%, Solano +76%, San Mateo +74%, Alameda +61%, Sonoma +58%, Santa Clara +58% and San Francisco 0%.I believe there are three reasons for the concentration of sales in the lower end price ranges. First, the number of REO and short sales have increased in numbers over last year, as banks and other financial institutions have been dumping these properties from their books. Secondly, mortgage monies is more readily available in this price category as they meet the conforming limits. Finally, as home prices have declined, affordability for first time buyers has increased. Sales in the under $500,000 category accounted for 47% of total sales.Conversely, the number of units sold over $500,000 has dropped year over year. The percentages varied by county anywhere from -20% (SF) to -64% (Solano). The rest of the counties are as follows: San Mateo -25%, Marin -34%, Santa Clara -35%, Contra Costa -45%, Sonoma -47%, Alameda -47%, and Napa -49%. There are several reasons for this fall off. First, jumbo mortgages (those over $729,750) are more expensive and the qualifying criteria are more stringent. Secondly, buyers in the upper price ranges are more discretionary. In many cases they already own a home and are waiting for the right property at the right price. Thirdly, a number of sellers are also discretionary, meaning if they don't get their price, they will take their homes off the market. Lastly, there are many sellers who have contemplated a sale, but have decided to wait out the cycle. The main effect has been the reduction of the dollar volume of sales year over year. The dollar volume of sales this year versus last has fallen by 26%, or $8.5 billion dollars. To give you an idea of how each county fared by dollar volume here are the numbers: San Mateo -11%, Solano -12%, San Francisco -14%, Contra Costa -23%, Sonoma -23%, Santa Clara -29%, Marin -30%, Alameda -33% and Napa -35%.Median sale prices have declined this August compared to last. Prices have fallen in every county. San Francisco has performed best only being off 4% on median and flat on average. Here is the price % by county (the first number is median the second average); Marin -19%/-15%, San Mateo -20%/-15%, Santa Clara -22%/-18%, Napa -30%/-35%. Alameda -31%/-28%, Sonoma -33%/-33%, Solano -40%/-36% and Contra Costa -45%/-42%. It is important to remember that these slides in price are not due entirely to value depreciation. Some of the decline is due to the high volume of sales in the lower price ranges as compared to last year's activity.It is interesting to note that those counties with the lower median and average sales prices are showing much improved numbers over last year. Active listings this August compared to last are down in Sonoma (-11%), Napa (-10%), Contra Costa (-9%), Solano (-8%) and Alameda (-6%). While in the higher priced counties, inventories are up over last August as is the case in Santa Clara (+13%), Marin (+8%), SF (+7%) and San Mateo (+2%).Sales under contract over last August are up in every county except for San Francisco, while closed sales were up in all but three counties. Only SF (-22%), Marin (-10%) and San Mateo (-2%) had fewer closed sales. Both positive signs.The most positive sign in our current market for August was months supply of inventory. Every county except San Francisco had declining MSI compared to last August, some quite significantly. Here are the numbers comparing the current August with last August; San Francisco 3.8/3.2, Contra Costa 3.9/14, Sonoma 3.9/12.5, San Mateo 4/6.2, Alameda 4.2/9.7, Solano 4.3/19, Santa Clara 4.4/7.8, Marin 4.5/7 and Napa 7.7/14.4. These numbers are determined by using transactions under contract versus active listings. Whether pending or closed sales are used to determine MSI, the majority of our counties would be classified as balanced markets (meaning they have between a 4-6 months supply of inventory). Only Napa at 7.7 months would be categorized as a buyers market.Last year the more expensive markets – SF, Marin, San Mateo and Santa Clara counties were the most active. This year the trend has been reversing itself. Although San Francisco seemed to be immune, it is now coming back down to earth and appears mortal.As we enter the Fall market it is challenging to predict how we will finish the year. The positives are shrinking inventories, low interest rates (confidence in the mortgage market, at least the conforming loan market, as the government takes over Fannie and Freddie), good numbers of buyers out at open homes, dropping oil prices and a Presidential campaign (real estate sales always improve during the election season). On the other side we have a weakening economy, rising unemployment, the word recession swirling around, the unpredictability of the weather, and global political turmoil.If we don't have a major disruption of oil supplies and if the Dow maintains stays above 11,000 mark, I believe this Fall will outpace last Fall. Sellers now understand that if they want to sell their homes they need to price realistically and prepare them for market (that means taking care of all the deferred maintenance and stage them attractively).Each week is different. The rhythm of the market is like a symphony
–
a fast movement, then a slow movement and then another fast movement
–
the Italian style. So buckle up, it will continue to be quite a ride.Speaking of symphonies,
here is one that a few of you may remember
with Sid Caesar and Nannette Fabray. Certainly many of the boomers will. Enjoy.
Editor's Note:
Avram Goldman
is the President and CEO of
Pacific Union GMAC Real Estate
in the San Francisco Bay Area.