I am racing in the
Nation's Triathlon
on Sept. 14, 2008. The Olympic-distance race will include a one-mile swim in the Potomac River, 25-mile bike and 6.2-mile run past our Nation's capital. I will be one of thousands of individuals from around the world, racing to benefit the Leukemia and Lymphoma Society. I am prepared, mentally and physically, and have been training for over three months.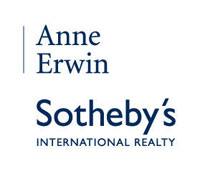 Accented by moments of pure inspiration, grace, wonder, and the occasional fear-inducing close call, this journey has been unforgettable. I was featured in the local newspapers. I learned how many individual's lives are affected by leukemia and lymphoma. I raised $3,200 in 9 days and am close to my goal of $5,000 for the Leukemia and Lymphoma Society. I planned and hosted an epic reggae-night with a late night limbo contest. I biked 600+ miles along the amazing coastline of Maine and New Hampshire. I was almost run over by a motor boat. I had a cigarette thrown out of a vehicle, burning my leg. I had a near run-in with a silver Lexus from Massachusetts.All of this, and I haven't raced yet!Please view my website,
www.fightbloodcancer.com
(best viewed with Internet Explorer), to make a donation, and view my updates, training log, and photos.Thank you for your support.
Many thanks to all of those who have already supported me, the community of York, Maine, and beyond. My Gold sponsors:
Anne Erwin Sotheby's International Realty
Coastal Kitchen and BathMartha's GardenScott and Associates BuildersSelectwoodSpecial thanks to the other businesses in York who have supported me: Yoga on York, Bagel Basket, Liquid Dreams Surf Shop, Surface Skate Shop, Inn On The Blues, Signature Title, Rick's Restaurant, Papa Wheelies, Integrated Development Corporation, Bull Shirt Screenprinting