ERA® Williams Real Estate Group Releases First Orlando Luxury Real Estate Report
Posted by Amanda Gifol — September 1, 2008
ORLANDO – (Sept. 2, 2008) –
We are pleased to present our first Metro Orlando Luxury Real Estate Report prepared by
ERA® Williams Real Estate Group
. A web search on luxury real estate will yield an endless number of advertisements for high-end homes throughout the United States or general information about the luxury markets in their entirety, but little definitive information. We were motivated to prepare this report by our perceived need for more specific information about this fascinating sector of Central Florida's real estate market.Defining the luxury market as a single-family home with a sales price of one million dollars or above, our report provides an overview of Metro Orlando's luxury real estate market for the counties of Orange, Seminole, Osceola, and Lake. After analyzing the attributes of sales volume, price, amenities, and location we have included a discussion on the factors that fuel demand. We have also included information on the most recent global luxury real estate sales. It is our hope that through the publication of our Metro Orlando Luxury Real Estate report we have provided the luxury of knowledge about this fascinating sector of Central Florida's real estate market.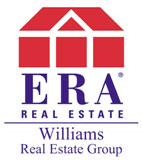 Click here to view the full report
.Charlotte Williams, President407-658-2020 Ext. 102
charlotte.williams (at) ERA.com
Amanda Gifol, Vice President-Marketing407-658-2020 Ext. 104
amanda.gifol (at) ERA.com
ERA® Franchise Systems LLC is a global leader in the residential real estate industry with more than 30 years experience in developing consumer-oriented products and services. Since 1977, ERA® Real Estate has teamed with the Muscular Dystrophy Association in its fight against neuromuscular diseases, raising more than $30 million. The ERA® network includes more than 38,000 brokers and sales associates and approximately 3,000 offices throughout the United States and 49 other countries and territories. Each office is independently owned and operated except offices owned and operated by NRT LLC. ERA® Franchise Systems LLC is a subsidiary of Realogy Corporation, a global provider of real estate and relocation services. ERA® Franchise Systems LLC information is available at: ERA.com.ERA® established the International Collection to offer luxury real estate clients a way to distinguish themselves in the marketplace. ERA® International Collection members are certified to understand the marketing, high-level networking, and specialized needs of
luxury real estate
transactions. Members are also schooled in recognizing architectural styles and determining applicable ordinances involving historic homes. The ERA® International Collection was placed in the top 10 real-estate companies by wealthy consumers in a 2008 survey done by The Luxury Institute (
www.luxuryinstitute.com
).