Kentwood Executives See Positive Outlook for Denver Real Estate Market
Posted by Douglas E. Lierle — August 31, 2008
DENVER – (Sept. 1, 2008) –
Metro Denver's real estate outlook continues to gain momentum, according to executives with
The Kentwood Company
, one of the nation's highest regarded real estate firms. Others around the country agree. CNBC recently identified Denver as one of the top cities in the country to keep an eye on for continued strength. In addition, the most current S&P/Case-Shiller Home Price Index highlighted Denver for its positive real estate market. The general consensus is that the Denver market has already reached bottom and is expected to improve.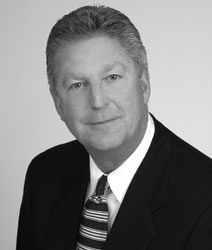 "Denver continues to lower its overall monthly supply of homes in inventory, according to the local MLS," says Roger R. Campbell, President of The Kentwood Company. "This 'absorption rate' for the month of July shows a reduction of 16.2 percent to 4.8 months supply of single-family residences and a reduction of 13.6 percent to 6.2 months supply of condominiums over 2007. Additional good news is that Colorado had a 68.7 percent homeownership rate compared to 67.8 percent nationally for 2007.According to Kentwood management, Denver and Colorado continue to show improvement for employment and a positive net migration of people moving into the state. As well, the unemployment rate continues to fare better than other states and the overall national average. The quality of life, performing arts, transportation and climate will continue to attract individuals, families and corporations to the majestic mountain state, appropriately deemed "Colorful Colorado.""As in other metropolitan areas across the country, the central Denver real estate market shows continued strength relative to outlying areas," said Jim Theye, Manager and co-owner of Kentwood City Properties. "Denver is blessed with a variety of exceptional urban neighborhoods, and sales within specific price ranges and neighborhoods throughout central Denver have demonstrated resistance to the overall downturn in the housing market. We encourage people to inquire with one of our brokers for information about specific listings, price ranges, and neighborhoods."The Kentwood Company is dedicated to providing superior customer service complimented by a commitment to advanced technology, a high profile Internet presence, and premier marketing programs. The Kentwood Company is known for its expertise in the luxury home market, new construction and community development, and its comprehensive suite of client and corporate relocation services. Kentwood's highly experienced full-time real estate professionals are uniquely positioned in the Denver market and have earned a reputation for being good neighbors and strong stewards of the community.The Kentwood Company is comprised of The Kentwood Company in the Denver Tech Center, The Kentwood Company at Cherry Creek, and Kentwood City Properties in downtown Denver. For more information, visit the leading real estate firm online at
www.KentwoodRealEstate.com
.