Diane Turton to Share Secrets of Recruiting Real-Estate Agents Who Will Succeed
Posted by Bob Rinklin — August 24, 2008
POINT PLEASANT BEACH, N.J. – (Aug. 25, 2008) –
Professionals who thrive on doing work their way will find a career in real estate sales plays to their key strengths.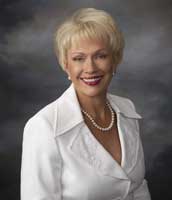 According to Diane Turton, owner and broker of record for
Diane Turton, Realtors
, the residential real estate industry often attracts people who enjoy work that offers them more independence. Also, successful sales associates are ambitious, persistent and want to break out of the box known as the 9-to-5 job. They have a desire to help each family find the home of their dreams.During RISMedia's 2008 Leadership Conference, Mrs. Turton will discuss her firm's methods for recruiting new and established sales associates who thrive in the real estate business. Thousands of real estate brokers and sales professionals will attend the annual conference at the Roosevelt Hotel in New York City on September 3 and 4. The program featuring Mrs. Turton is called "Weeding out Bad Recruits: 5 Ways to Recruit More Effectively."Kim Aides of Opening Doors, a firm that helps sale associates improve their skills, will facilitate the program. Scheduled for September 4 at 9 a.m., the panel includes top real estate brokers and owners of firms. Each panelist will share their most productive recruiting methods including ways to shorten the hiring cycle and enhance the interviewing process."We rely on a strong network of grassroots contacts to build our sales teams," explained Mrs. Turton. "Our managers and agents are always talking with people especially folks who want to change careers, need flexible work schedules or want to make a new start."Managers in the firm's 20 offices take the lead in recruiting sales agents. Active candidates meet with a manager who explains the position and how every sales person is an independent contractor. A prospective agent who completes the first round will sit down with the corporate sales manager and then will talk with Mrs. Turton."Over the years, the firm's multi-level recruiting and screening process has succeeded," said Dale Bisgrove, manager of the firm's sales office in Middletown, N.J. "New agents understand that while the company has set procedures and standards that everyone follows, individuals have the freedom, flexibility and support to do the job their way."For more information about pursuing a sales career at Diane Turton, Realtors visit anyone of the 20 local sales offices in Monmouth and Ocean Counties; call the company's toll-free number 1.877.DTURTON or send an email to
dturton (at) dianeturton.com
.
About Diane Turton, Realtors
Founded in 1986, Diane Turton, Realtors is a full-service real estate company serving Monmouth and Ocean counties in New Jersey and southeastern Florida. The firm, which consistently ranks in the top of the markets it serves, is the number one ranked woman-owned business in the Garden State for the past three years. The firm also provides a full range of financial service including home mortgages, property and casualty insurance, title insurance and more. The company's Web site is
www.dianeturton.com
and toll-free number is 1-877-DTURTON.