duPont Registry Offers Free Stay in Jimmy Buffett Home to Luxury Real Estate Conference Attendees
Posted by Robert Lockard — August 13, 2008
SEATTLE – (Aug. 14, 2008) –
duPont Registry will award a 6-night/7-day stay at an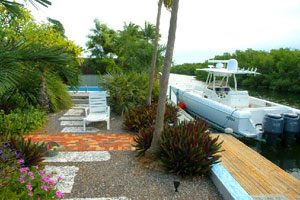 historic home in Key West, where famed musician Jimmy Buffett lived for 20 years, to a member of LuxuryRealEstate.com at the
13th Annual Luxury Real Estate Fall Conference
in Philadelphia.This prize, valued at more than $10,000, will be awarded at the Luxury Real Estate Sponsors Reception on the evening of Monday, October 13, 2008 at the Fall Conference. The conference is scheduled for October 11-14, 2008 at The Ritz-Carlton, Philadelphia and organizers expect more than 300 luxury professionals to attend."For the serious fan of recording star Jimmy Buffett, this is a dream come true," said Eric V. Kennedy, Editor-in-Chief of duPont Registry. "It's a place that captures the hidden essence of the real Key West that inspired a lifetime of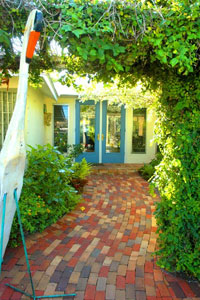 musical favorites. Every step has been taken to ensure that items that were a part of Jimmy's life here have been preserved. The result is a living museum that allows a privileged few who stay here a chance to experience the same lifestyle as the living legend who has captured the hearts and minds of so many."The property is located on a Key West canal with quick access to the sea. It includes a dock that can accommodate most boats. In addition, guests can enjoy a swimming pool, grill and screened patio, plus sleeping arrangements with a master bedroom with king-size bed, guest room with queen bed and a bunk room that sleeps four."This is the chance for a once-in-a-lifetime stay in a home that played a major part in the life of an American music icon," Kennedy said. "Once you've stayed here and absorbed the history, those songs you've always cherished will relax you even more and sound just that much sweeter!"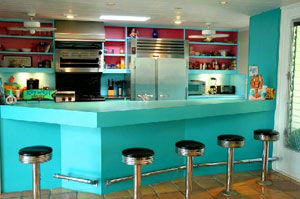 LuxuryRealEstate.com will announce the winners of its more than 20 awards in a variety of marketing and technology fields at the Fall Conference. Lois Schneider, founder and president of
Lois Schneider Realtor
in Summit, N.J., will be honored with the Luxury Real Estate Lifetime Achievement Award.
Niurka
, a highly sought-after keynote speaker, consultant and peak-performance coach, will speak at this event.For more information on the 13th Annual Luxury Real Estate Fall Conference, visit
www.luxuryrealestate.com/conference
.
About LuxuryRealEstate.com
www.LuxuryRealEstate.com
is the most-viewed luxury real estate Web site in the world. The Who's Who in Luxury Real Estate network includes 1,892 of the world's finest real-estate companies with properties in 98 countries. Participation is strictly invitation-only by CEO/Publisher John Brian Losh. In Ultimate Homes' 2008 issue, the network represented more than twice the number of top 1,000 most-expensive properties in the country than any other network. The Who's Who in Luxury Real Estate network is governed by the
Board of Regents
.