"Family" Reunion at Michael Saunders & Company as Longtime Friend Returns
Posted by Tom Heatherman — August 5, 2008
Former Director of Marketing Returns as One of Sarasota's Most Successful Luxury REALTORS®
SARASOTA, Fla. – (Aug. 6, 2008) –
It was both a homecoming and a "family" reunion of sorts, as Hannerle Moore rejoined
Michael Saunders & Company
, this time as one of the most successful luxury REALTORS® in Sarasota. Moore, who was one of the earlier directors of the company's groundbreaking in-house marketing division, will headquarter her record-setting sales activities from the firm's Longboat Key South office managed by Drayton Saunders.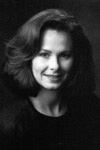 "This is a very special moment for both of us," said a smiling Michael Saunders from her office in downtown Sarasota. "Hannerle and I both grew up on the north end of Longboat Key, our families knew each other and we have an enormous amount of professional history between the two of us. Above all, we're nothing if not single-minded about bringing as much faultless service and flawless professionalism to our clients and customers as possible. Her return to the company is long overdue."Moore, a longtime specialist in ultra high-end waterfront properties on Longboat and St. Armands Keys, was equally elated at rejoining the company. "This is more than a homecoming. It's a reunion of two professionals who think alike, love what they do and care passionately about bringing buyers and sellers together in the ideal realization of all their real estate goals."Throughout a noteworthy career spanning more than three decades, Hannerle Moore has been consistently ranked among the foremost real estate professionals on Longboat Key and in Sarasota. A top-drawer producer by every possible definition, she is ranked nationally among the top one-half of one percent of all agents nationwide; and locally among the top seven members of the Sarasota Association of REALTORS®. Her skill at marketing fine coastal properties was honed while working as an early Director of Marketing for Michael Saunders & Company, after which her reputation as a REALTOR® grew to become synonymous with luxury waterfront properties on Longboat Key and its neighboring barrier islands of Lido and St. Armands Keys.Moore's years of focused expertise and record-breaking results have seen their share of local, national and international accolades. She has been acknowledged by
Who's Who In Luxury Real Estate
for the past four years, by Unique Homes Magazine in their "Best of the Best Elite" for the past eight years; and in 2001 was honored by the Sarasota Association of REALTORS® for Outstanding Achievement in Marketing, a highly coveted honor that has never been awarded since. She is a Certified International Marketing Specialist, an International Property Specialist, a regularly featured real estate speaker and an expert columnist for local newspapers and magazines.Hannerle Moore is based in the Longboat Key South office of Michael Saunders & Company located at 440 Gulf of Mexico Drive on Longboat Key. She can be reached by calling (941) 387-7300 (office); (941) 302-8537 (mobile), or via email at
HannerleMoore (at) michaelsaunders.com
.
About Michael Saunders & Company
Now in its fourth decade of service to Southwest Florida, Michael Saunders & Company has grown from a single small office into a network of 16 full-service offices—with more than 500 professionally trained associates and 200 staff members. Powerful world-wide affiliations—including Leading Real Estate Companies of the World, Luxury Portfolio, Christie's Great Estates, the European Real Estate Network (EREN) and Mayfair International Realty extend the company's message to qualified buyers globally, ensuring the broadest possible exposure for our properties.Michael Saunders & Company is ranked as the 75th largest brokerage in the nation in the 2008 Power Broker Report compiled by RIS Media and is included among the 35 most influential REALTORS® in luxury real estate in the United States.Customers of Michael Saunders & Company are assured of a comprehensive array of real estate services that will address every need and exceed all expectations. These services include commercial sales and leasing through the company's Commercial Division, along with mortgage loan origination and full title and closing services. MSC Mortgage provides a full array of mortgage products through its partner, Wells Fargo Home Mortgage; while the expert team at MSC Title includes title examiners, processors, and closers dedicated to building on the reputation of Michael Saunders & Company for unequalled service and solutions. Backed by the underwriting strength of First American Title and Chicago title, MSC Title provides peace of mind by assuring that a buyer's new property is free of liens and title defects. The award-winning MSC Relocation Division provides corporations with a wide range of relocation services to smooth the transition and assure immediate employee productivity in the new environment. MSC International offers buyers from around the globe the tools and instructive resources they need to make informed decisions and successful cross-border transactions.At Michael Saunders & Company, ours is a company-wide commitment to enrich the lives and culture of the communities we serve. Each year, the company makes significant contributions to more than 75 charitable, educational and cultural institutions throughout the region. These include Boys & Girls Clubs of Sarasota, Junior Achievement, Child Protection Center, The Dyslexia Foundation, Florida Studio Theater, Mote Marine Laboratory, Westcoast Black Theater Troupe, Manatee County Schools Foundation, Manatee Community College, University of South Florida Foundation, Education Foundation of Sarasota County, Marie Selby Botanical Gardens and the Community Foundation of Sarasota.For more information about Michael Saunders & Company, please call 1-888-552-5228 or visit us on the Web at
www.MichaelSaunders.com
.