Long Island Real-Estate Veteran Joins Daniel Gale Sotheby's
Posted by Kathleen Caputi — August 4, 2008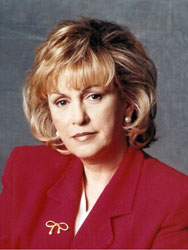 SYOSSET, N.Y. – (Aug. 5, 2008) –
Barbara Joiner, a longtime resident of Long Island who has been active in the real estate market for over 25 years, recently joined
Daniel Gale Sotheby's International Realty
in Syosset. In addition to her knowledge of real estate, Ms. Joiner has extensive experience in private banking and finance, having been affiliated with Citibank, U.S. Trust Company, Bankers Trust Company and other major global banks. An attorney admitted to practice in New York State, Ms. Joiner is a member of the Nassau County Bar Association, the Women's Bar Association of Nassau County, Women Economic Developers of Long Island, Long Island Real Estate Group, Community Mortgage Bankers Forum, Commercial Industrial Brokers' Society and the Executive Women's Golf Association.Barbara Joiner's broad experience and negotiating skills help to make every transaction as smooth and stress-free as possible. She studied Fine Arts and the Italian language at the L'Accademia di Belle Arti in Florence, Italy and earned her Juris Doctor degree from New York Law School. She graduated from Peter Kump's (now known as the Institute for Culinary Education) as an amateur chef and is also a candidate for the Certified Commercial Investment Member designation.
About Daniel Gale Sotheby's International Realty
Founded in 1922, Daniel Gale Sotheby's International Realty consistently leads the nation in achieving one of the highest average sales prices in the country. It is a $2.5 billion organization with more than 600 sales associates in 27 offices and divisions. Daniel Gale Sotheby's International Realty offices span Long Island. Services include an award-winning Relocation Center, a New Homes division, a Condominium Group, a Commercial Division; Ambassador Abstract, a full-service title company, and a Wells Fargo Mortgage affiliation. Daniel Gale Real Estate has been the exclusive Sotheby's International Realty® affiliate for Long Island's North Shore since 1976. Over the course of this relationship, Daniel Gale Sotheby's International Realty has gained exceptional national and international recognition, including taking top honors worldwide for the past several years.Daniel Gale Sotheby's International Realty is a member of Residence, The Registry, and is on the
Luxury Real Estate
Board of Regents
, a global network of leading real estate companies. More information may be obtained at
www.danielgale.com
.