Lois Schneider Returns Home to Receive Lifetime Achievement Award from LuxuryRealEstate.com
Posted by Robert Lockard — July 13, 2008
SEATTLE – (July 14, 2008) –
In an astonishing display of perfect timing and hard work, Lois Schneider, founder and president of
Lois Schneider Realtor
in Summit, N.J., will return to her hometown Philadelphia in October to be honored with the Luxury Real Estate Lifetime Achievement Award.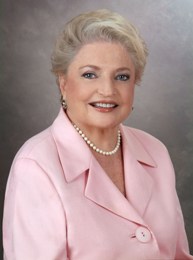 Born and raised in Philadelphia, Schneider said that it is a fitting privilege to return home to be presented with this award at the
13th Annual Luxury Real Estate Fall Conference
. The conference is scheduled for October 11-14, 2008 at The Ritz-Carlton, Philadelphia.LuxuryRealEstate.com CEO/Publisher John Brian Losh announced Schneider as the winner. "As the leader of one of the most successful brokerages in New Jersey for 30 years and a supporter of many good causes that support her community, Lois Schneider is certainly worthy of this prestigious award," Losh said.Inspired by her father, Schneider entered the world of real estate in 1962. "I viewed my new career as an opportunity to engage in stimulating work once my children became school age," Schneider said. She quickly became a top producer and went on to found her own company in 1976. While other firms merged and built franchises, Schneider chose a different approach, developing a business with just one office and one mission: superb service."I've remained true to the principles I started with 30 years ago, and they've never let me down," Schneider said. "When doubts come up, I simply reply, 'Would you rather buy a home from Sears or Tiffany's?'"Her focus on being different and delivering the best possible service has earned her numerous awards. She was twice named REALTOR® of the Year by the North Central Jersey Association of REALTORS®. The Union County Board of Freeholders selected her as one of their "Women of the Year" for her entrepreneurship. She said that she is perhaps most proud of the Congressional Certificate of Appreciation for community betterment for her work with such organizations as The Resource Center for Women and Our House Group Homes for the Developmentally Disabled.Lois Schneider Realtor is a member of the
Board of Regents
, a prestigious affiliation of luxury brokers, which forms the governing body of the global Luxury Real Estate network. By receiving the Lifetime Achievement Award, Schneider joins the ranks of past winners John Daugherty of
John Daugherty, Realtors
and Diane Turton of
Diane Turton, REALTORS®
.For more information on Lois Schneider Realtor, visit
www.loisschneiderrealtor.com
. For more information on the 13th Annual Luxury Real Estate Fall Conference, visit
www.luxuryrealestate.com/conference
.
About Lois Schneider
Lois and husband Al have seen their family grow to include children, grandchildren and great-granddaughter. She is the "head of the household" at Lois Schneider Realtor, as well, where she has fostered the atmosphere of home in every aspect, from the impeccably decorated office space to the beautiful murals lining the walls to the way in which she treats her agents and staff as members of her extended family. She continues to follow her lifelong motto: "It's nice to be important but it's more important to be nice."
About LuxuryRealEstate.com
www.luxuryrealestate.com
is the most-viewed luxury real estate Web site in the world. The Who's Who in Luxury Real Estate network includes 1,813 of the world's finest real-estate companies with properties in 100 countries. Participation is strictly invitation-only by CEO/Publisher John Brian Losh. In Ultimate Homes' 2008 issue, the network represented more than twice the number of top 1,000 most-expensive properties in the country than any other network. The Who's Who in Luxury Real Estate network is governed by the
Board of Regents
.