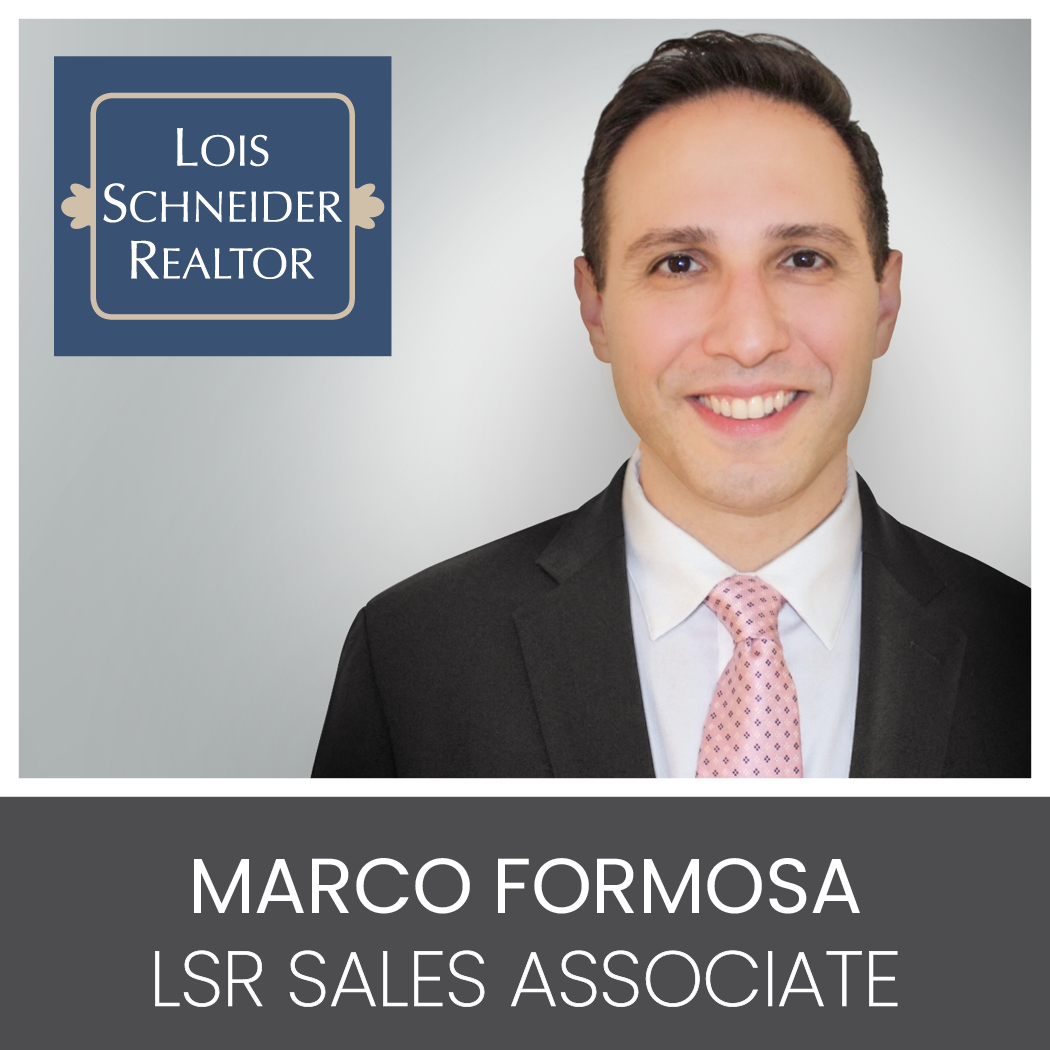 Lois Schneider Realtor is pleased to announce that Marco Formosa has joined the company as our newest sales associate with expertise in New Providence, Summit, Berkeley Heights, and the surrounding area. He brings his passion for helping others, solid work ethic and strength in networking and building lasting relationships.
"As a recent homeowner, I understand that buying or selling a home is a major life decision, and I am committed to guiding my clients through the process with honesty, compassion and professionalism," says Marco.
Marco grew up in Queens, NYC, where early in his career, he managed and maintained several rental properties. His skillset includes a strong understanding of housing market trends, as well as the needs of both landlords and tenants. In addition, Marco spent a number of years in the entertainment industry and working in hospitality. To succeed in these competitive fields, Marco learned the importance of excellence in customer service, attention to detail, and the ability to think quickly on his feet.
Marco lives in New Providence with his wife and two children. "This area of New Jersey is a great place to raise a family, has top-rated schools, and is in close proximity to the city. It's really the perfect spot."
"Marco's expertise in client service and support is invaluable," states Karen Schneider, President, "His impressive background and industry knowledge make him the perfect addition to our sales team."