There is something special about brunch on the beach!... or breakfast, lunch, sunset cocktails, dinner... all of it is magical when you have your feet in the sand.  We thought we would tell you about our favorite establishments for enjoying a drink or a meal out on the beach in Santa Teresa. 
Rocamar
Rocamar is located at the northern end of Santa Teresa, and is one of the most beautiful spots for dining on the beach.  The menu includes a lot of delicious, fresh and healthy options - salads, bowls, burgers, tacos and much more.  On Sundays you can enjoy brunch from 10am to 2pm, with a live DJ (often the amazing Cortney of Blade & Bone Collective).  Saturday's they have the Dinner Club - or 'Cenas del Sábado' - choose from a delicious a la carte Chef's menu, whilst listening to live music and enjoying the beachfront bonfire.  Closed on Mondays.  You can see their full schedule here - https://www.facebook.com/rocamarstcr/
Caracolas
Caracolas is one of my favorite spots, located in a gorgeous hidden cove in Mal Pais.  This Costa Rican owned establishment serves delicious local and international food - casados, fresh fish (such as the whole red snapper), lobster, burgers, paella and more.  They also have a variety of drinks available - cocktails, wine, local beers and now even some delicious local craft beers.  It is worth coming here for sunset, for a sunset beer and guacamole.  Lots of space for kids to run around and amuse themselves too!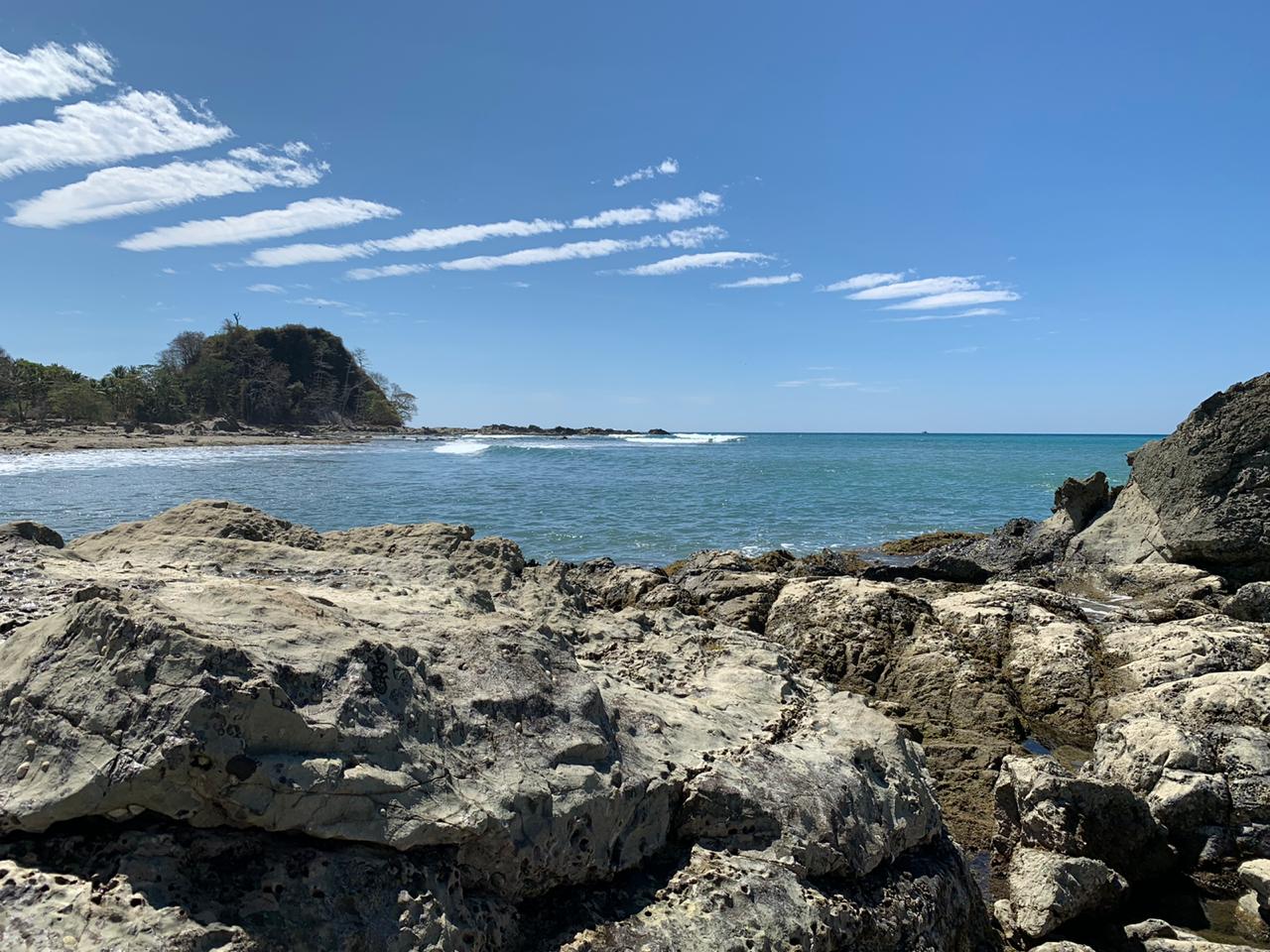 Flor Blanca
Whilst the restaurant itself is not right on the sand, it is nonetheless another beachfront restaurant that is highly recommended. In my opinion, the food at Flor Blanca is some of the best in town. I particularly love going for a sunset beer, sitting in the loungers on the beach with friends, and then coming back to the restaurant once the sun has disappeared for some amazing sushi! The menu has a ton of great, fresh options to choose from.  The staff here are amazing. I always feel like they go out of their way to make sure their guests and diners have a great experience .  It is worth checking out the occasional events that are hosted by Flor Blanca.  For example, on the 4th March there will be an art exhibition, displaying the art work of some local artists, wine tasting and live music by Dan Massore.  You can follow what is going on at Flor Blanca here - https://www.facebook.com/FlorblancaResort/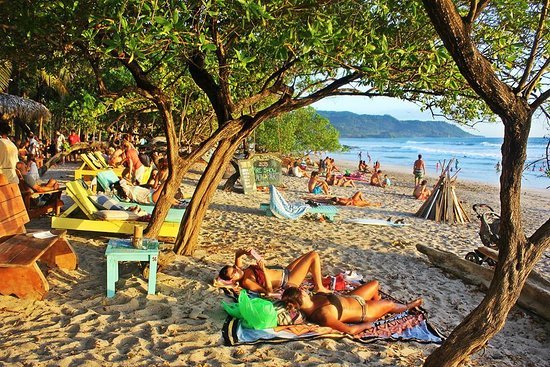 Banana Beach
Banana Beach is always a fun place to go to watch the sunset, have a drink or some food.  Plus they always have some great events going on.  Every Monday from 4pm you can go watch the Air Show - all the local surfers will be out in the water putting on a show and ripping it up.  Other events include the food festival (one of my favorites), beach volley ball contests, beach soccer tournaments, concerts by various musicians, band contests... and more.  Keep updated on the latest events here - https://www.facebook.com/Bananabeachrestaurant/