Courtesy of The Dawn Thomas Team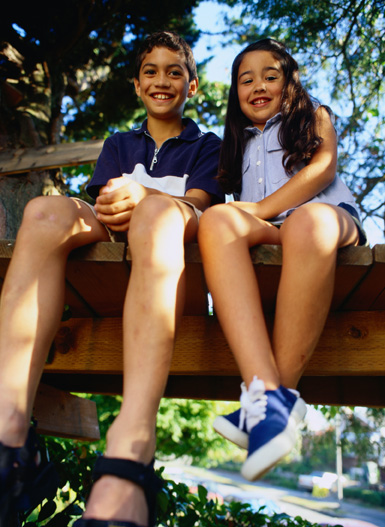 So much has been made of the housing crisis and what has been left in the wake of the damage, but one of the most pertinent questions has been- what's going to happen next? A lot of that has been figured out *think lenders having tighter guidelines, more cautious Buyers and Sellers, the dwindling 'flipping' market etc* but one thing that has recently come out is the best news for the Real Estate market here in the Silicon Valley and beyond: people still want to own homes and they still believe in the idea of homeownership!
Study Says Housing Crisis Did Not Damage Homeownership Perceptions, Source: DSNews.com
During the financial crisis, 4 million American homeowners lost their homes to foreclosure, and one-fourth of all mortgage-holders fell underwater on their loans. The decline in value of real estate attributed to the housing crisis led to a dramatic loss of wealth, as the fall in home prices wiped out more than $8 trillion in equity. But did these turn of events have a serious impact on how Americans view homeownership? Not according to a study by Harvard University's Joint Center for Housing Studies, titled "Reexamining the Social Benefits of Homeownership After the Crisis."
Making sense of the story
The study concludes the impact of the housing crisis seems to have been short lived—even among those who have either direct or indirect experience with mortgage foreclosure. Furthermore, attitudes toward buying a home have rebounded at a remarkably fast pace.
The evidence suggests that people seem to believe that in the long term owning a home is still preferable to renting, at least when it comes to the financial benefits of homeownership. Long term cultural preference for owning seems to remain intact despite the recent housing crisis.
The Joint Center for Housing Studies states: "Our review of early research on the impacts of the housing crisis on attitudes toward homeownership suggests that no extraordinary efforts will be needed to attract American households back into the housing market."
Research indicates that attitudes toward homeownership as a financial investment have been steadily improving since the height of the housing crisis, although the attitudes of renters have been slower to rebound. The improvement in attitudes may be partially attributable to financial reforms and consumer safeguards.
The study calls for additional research on how the housing crisis has impacted the perceived non-financial benefits of homeownership and the actual social impacts of homeownership in order to test the social benefits to both individuals and to society in light of the federal commitment and subsidy of homeownership.