Puerto Vallarta, A Favorite Destination Among Celebrities
August 6, 2013
Courtesy of Tropicasa Realty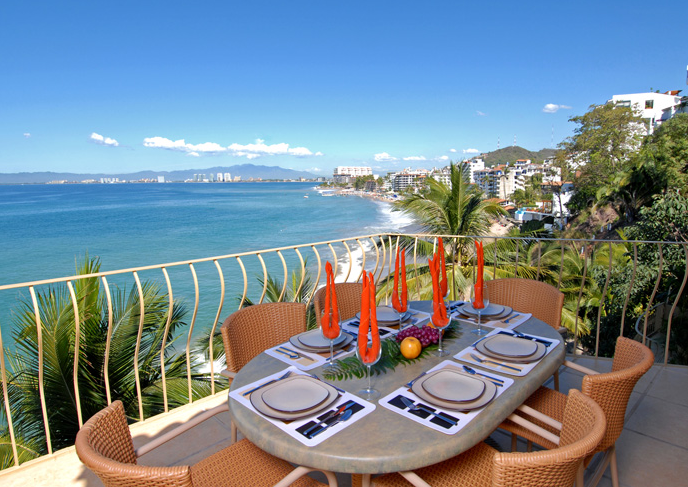 Villa Verano, the "Showplace of Puerto Vallarta", has been used as a South-of-the-Border home for notable celebrities and Fortune 500 executives for almost three decades. Originally owned by a member of the Macy's department store family this popular retreat has also been the vacation home of Greg Kinnear, Julie Moran, and the cast of "The Drew Carey Show". Other A-list celebrities, politicians, and sports figures who have used this boutique rental wish to remain anonymous.
Villa Verano has been featured in numerous publications, televised in more than 31 foreign countries, and has been awarded to numerous charities, including Elton John's 2011 Academy Award Party benefiting the Elton John AIDS Foundation.
The staff members at the properties are well-trained in maintaining the confidentiality of its guests. Currently, the property consists of the main flagship casona, Villa Verano, and three brand new luxury ocean-side villas, along with the common facilities that make up the Puerto Vallarta Beach Club. This boutique rental also boasts oceanfront views, direct access to a private beach, and swimming pool.
For more information on Villa Verano, please visit http://luxre.com/u/4W/. For more information about Tropicasa Realty, please visit www.tropicasa.com/.
Comments