Metropolitan Areas with Tech is Good for Housing
February 25, 2013
Courtesy of Dawn Thomas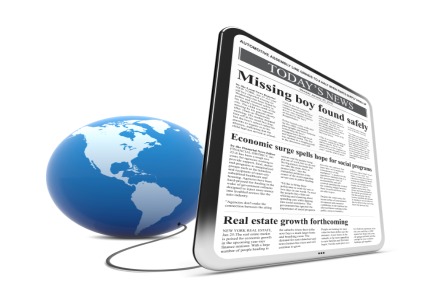 We're back with another great article from Gino Blefari, the CEO of Intero Real Estate Services, entitled, Tech Economies Bode Well for Housing speaking to the fact that the majority of cities on the Healthiest Real Estate Cities for 2013 (we posted about it here) are cities that have tech at their centers. Luckily we are in the most expansive, popular and booming tech area in all the world! This is great for both buyers and sellers in the Silicon Valley; contact the Dawn Thomas Team if you're thinking about buying or selling.
"A strong housing market is dependent on several factors, including things like buyer demand, availability of loans, attractive borrowing rates, and inventory. And it's also very much tied to the strength of the local economy. Jobs create homeowners. It's that simple.
So it comes as no surprise after learning recently that Silicon Valley is home to some of the strongest housing markets in the nation that the strongest economy in the U.S. right now exists in Santa Clara County. The South Bay earned top ranking in a closely watched annual survey of the nation's best-performing metropolitan regions released last week by the Santa Monica-based Milken Institute. It was a strong comeback, too, as the area ranked number 51 in the 2011 report of best-performing economies.
The survey ranks 200 major metro areas in the U.S. It highlighted San Jose and its surrounding region's success as stemming from the income and wealth creation of Silicon Valley's technology sector.
Our strong tech sector has no doubt directly impacted our housing markets as well. Los Altos, Palo Alto and Burlingame showed the strongest comebacks in 2012, with home prices in the cities ending the year just several percentage points away from peak levels in 2008, according to a report from DataQuick. If current economic conditions persist – as most expect them to – we're in for a stellar year in 2013 for Silicon Valley housing.
What other economies were noted in the Milken Institute's report? Others in the top five included Austin, Texas; Raleigh, N.C.; Houston, Texas; and Washington, D.C. Of note is the fact that 12 of the top 25 metro areas were tech-oriented regions.
So if I had to put my eye on specific housing markets across the U.S. this year, I'd be looking at all the top performers in Milken's metro economy report. But specifically, we should all watch the markets in the tech-oriented regions. These areas will likely be fantastic places for real estate as well."
This blog is courtesy of The Dawn Thomas Team who is an award-winning Real Estate Agent team at Intero Real Estate Services in Los Altos 650-701-7822. We help nice people with selling and buying homes from Palo Alto to West San Jose!
Comments