February 11, 2013
Surterre Properties® Hosts Successful eWaste and Document Shredding Events
Courtesy of Amy Plotkin of Surterre Properties
Surterre Properties' recent Monarch Beach and Newport Beach area eWaste and document shredding events saw a fantastic turnout of locals who were able to get rid of their old electronics and papers in a clean, green and efficient manner.
Held at the South Shores Church parking lot in Dana Point on January 26, the Monarch Beach event collected approximately 3,014 pounds of electronic waste, and shredded approximately 2,450 pounds of confidential documents on-site. For this event, Surterre and the Monarch Beach community's commitment to ProShred's environmentally conscious shredding and recycling service saved 12 trees.
The Newport Beach event, held at Surterre's headquarters a week later, did a tremendous amount of good for the environment as well, collecting approximately 4,500 pounds of electronic waste and shredding approximately 5,425 pounds of documents on-site, which saved 46 trees.
Betty Comegys, Surterre agent and leader of the Monarch Beach event reported, "We had about 92 people come through the South Shores Church parking lot, with some of them stopping by twice. Someone showed up with 30 boxes of papers to shred, and although they typically only take three bags or boxes of documents, ProShred shredded all 30 boxes for her on the spot."
A free service to the public held on a quarterly basis in three different areas of Orange County, Surterre's eWaste and document shredding drives offer individuals an easy opportunity to safely dispose of their unwanted electronics and papers.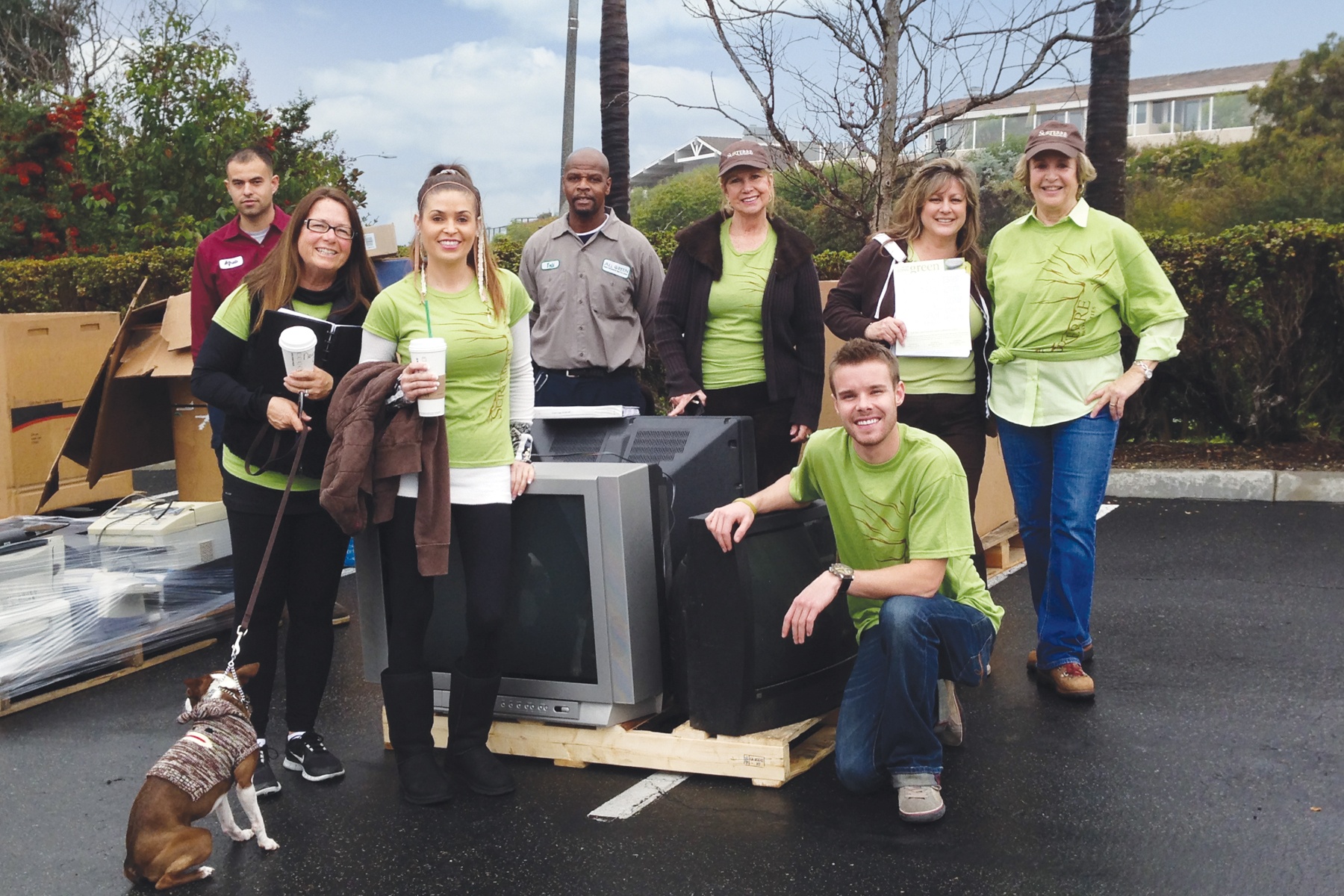 For more information about Surterre Properties® or to find out about upcoming eWaste and document shredding events, please visit www.surterreproperties.com.