Danish Days in Sunny Solvang
September 20, 2012
Courtesy of Staci Caplan and Michael Humphrey of Sterling Properties & Estates - Santa Barbara Luxury Homes and Real Estate
The historic city of Solvang, just 33 miles north of Santa Barbara in the gorgeous Santa Ynez Valley, is a unique little town and one of our favorite options for a day trip or weekend getaway. A visit to this little town in wine country promises a short escape from the hustle and bustle of everyday life – walking down the streets past the many shops and eateries feels more like strolling through a quaint Northern European village. Solvang (which means "sunny fields" in Danish) was originally built up around the Mission Santa Inès in the early 1900s by Dutch pioneers. Today, Solvang's cultural roots are still highly evident in the Danish Provincial style architecture that dominates the main areas of town, the wealth of authentic dining options, the many festivals held throughout the year, and of course its four windmills!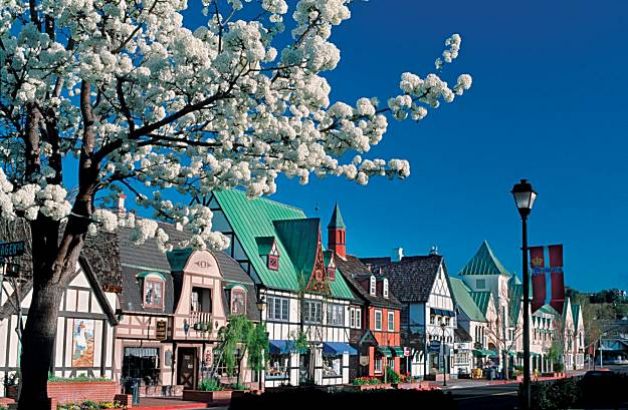 Each year in September, Solvang celebrates its history during Danish Days. This weekend long festival features a wonderful array of ways to learn about and participate in many aspects of Danish culture. During the festivities, visitors from all over the world come to Solvang to enjoy authentic Danish cuisine such as the signature æbleskiver (Danish pastry ball) and medisterpølse (Danish sausage), listen to music, watch performances by local dance groups, and even see live demonstrations of Viking Age weapons! Throughout the weekend, there are plenty of opportunities to enjoy the works of local craftspeople skilled in traditional Scandinavian arts and crafts, woodworking, papercutting, and more in the Old World Artisans Marketplace (Click here for a complete list of events). And of course, being in wine country, there will be plenty of chances to indulge in a fine selection of beverages from the Santa Ynez Valley's many world class wineries.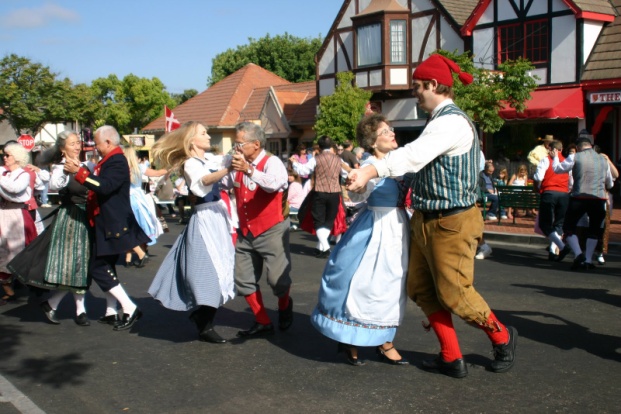 Despite its old fashioned roots, Solvang and the Santa Ynez Valley as a whole provide incredible opportunities for the finest in wine country luxury real estate. The exceptional mingling of the relaxed countryside and luxury lifestyle is part of what makes the Santa Ynez Valley such an attractive option for homebuyers. If you'd like to learn more about the real estate opportunities in Solvang, the Santa Ynez Valley, and Santa Barbara, Sterling Properties would love to be your guide!
Comments