Historic Neel Reid home featured in Druid Hills Home and Garden Tour
May 1, 2012
Courtesy of Harry Norman, REALTORS®
ATLANTA, GA – A historic Neel Reid-home was featured during the Druid Hills Home and Garden Tour & Artist Market, April 20-22. The tour celebrated the beauty, tradition and future of the Druid Hills neighborhood.
Reid, a beloved Atlanta architect, was strongly influenced by the American Renaissance. One of the homes on the five-home tour, 857 Oakdale Road NE, was designed by Reid in 1916 and completed in 1918 for real estate magnate Forrest Adair of Adair Realty for $8,000.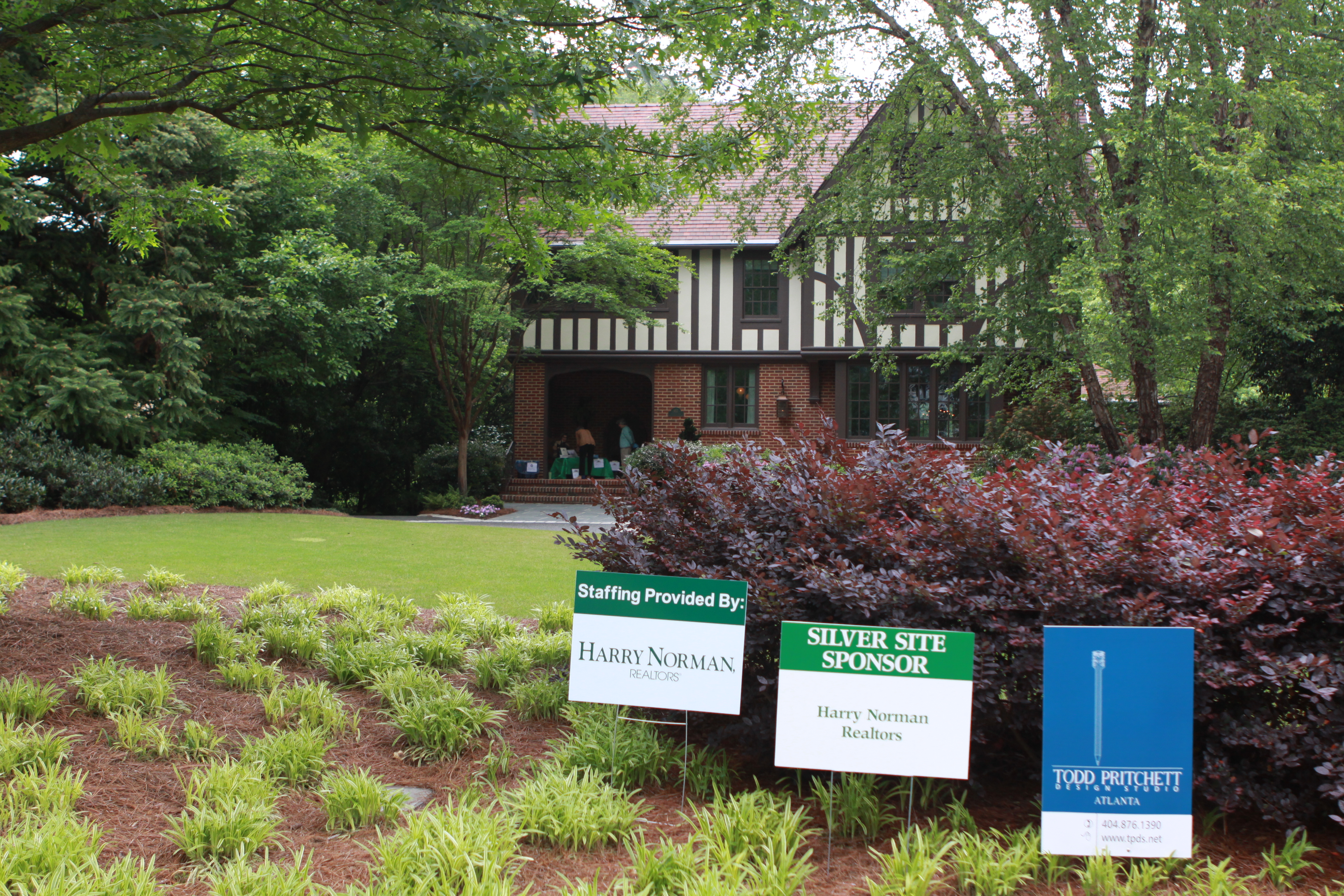 Purchased in 1989 by Evan Lindsay and Dr. Nancy Cox, the home underwent nearly 20 years of renovations until its premier at the 2008 Druid Hills Home and Garden Tour. In 2009, Oakdale was struck by lightning and caught fire—completely destroying its interior. During the 25-month rebuilding, homeowners stayed with Harry Norman, REALTORS® agent Travis Reed. And with the addition of two complete floors, the once two-story tutor is now four-stories high—featuring the best of the original designs with many contemporary refinements found in new homes.
In addition to touring the home, guests were able to view paintings by local artists, white jade from China, antiques from around the world, Memluk and Hereke rugs from Istanbul and light fixtures from Turkey, all collected over the years by the homeowners.
Oakdale had all four floors accessible to the public for viewing during and tour and was both sponsored and staffed by Harry Norman. It was the only Neel Reid home on this year's tour.
Proceeds from the tour and the market benefited the Druid Hills neighborhood, Frederick Law Olmsted's preserved residential suburb, by supporting all aspects of historic preservation, including contributing to the preservation and development of green spaces in this renowned National Register district.
Interview available upon request.
About Harry Norman, REALTORS®
Founded in 1930, Harry Norman, REALTORS ® is Atlanta's oldest and largest residential real estate firm with 12 sales offices, various franchise and satellite offices, and more than 1,000 real estate professionals. Harry Norman, REALTORS ® is a wholly-owned subsidiary of HomeServices of America, Inc., a Berkshire Hathaway affiliate. Harry Norman, REALTORS ® is the exclusive Atlanta affiliate of Christie's International Real Estate and achieves additional international exposure through membership in such exclusive real estate networks as Who's Who in Luxury Real Estate and Leading Real Estate Companies of the World®. More information is available at www.harrynorman.com.
Comments