June 11, 2013
Many Homebuyers are Misinformed about Down Payments, Lender Rules & Rates
Courtesy of The Dawn Thomas Team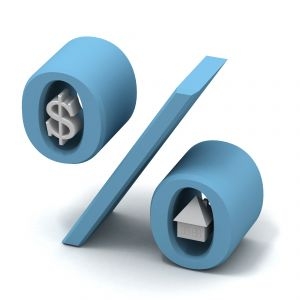 The misinformation doesn't just extend to potential homebuyers but also to current homeowners. With so many different bits of information, different rates, and ever changing laws it's hard to keep a perfect handle on what is happening, financially, with homeownership. However, it is vitally important to the rest of the country and the Real Estate recovery; people being uninformed and not understanding their financial situation is part of what got us into the crisis back in 2010.
SEATTLE, PRNewswire — "After several years of depressed demand for homes, buyers are returning to the market in droves. However, many homebuyers may be ill-prepared to take out a mortgage, answering basic questions about mortgage information wrong nearly one-third (32.5 percent) of the time[i], according to a Zillow® Mortgage Marketplace survey[ii] of prospective and current homeowners.
For example, one-third (34 percent) of first-time homebuyers are not aware that it is possible to get a home loan with a down payment of less than 5 percent. In fact, the number of lenders on Zillow Mortgage Marketplace quoting loan requests with a down payment between 3.5 and 5 percent has risen by 570 percent over the past two years [iii].
Homebuyers also do not understand how to secure the best possible interest rate and loan terms. One-quarter (26 percent) of homebuyers incorrectly believe they are obligated to close their loan with the lender that pre-approved them, and, separately, 24 percent of homebuyers incorrectly believe that the best interest rates and fees can always be found through the bank they currently do business with. Additionally, one-third of buyers (34 percent) believe all lenders are required by law to charge the same fees for credit reports and appraisals. In fact, homebuyers should always shop multiple lenders to compare rates and fees in order to find the best loan for their situation.
The survey also reveals that current homeowners lack understanding of basic refinancing rules, which may be costing them money each month. One in five, or an estimated 14 million homeowners [iv], said they did not believe underwater borrowers could refinance. In fact, more than 2.2 million underwater borrowers have already refinanced through the federal Home Affordable Refinance Program, which was recently extended through 2015[v]. Separately, almost half (47 percent) of current homeowners believe they must wait at least one year between refinancing.
"All too often buyers focus on negotiating a lower home price and ignore the importance of finding the right loan. If a home buyer can lower their interest rate by even half a percentage point, they can not only increase their purchasing power, but save thousands of dollars over the life of the loan," said Erin Lantz, director of mortgages for Zillow. "Buyers should always shop multiple lenders and compare rates and fees and read lender reviews in order to find the best loan for their situation."
Additional survey findings:
One-third (34 percent) of polled prospective homebuyers do not know what the term "annual percentage rate" (APR) means. The annual percentage rate (APR) is a yearly rate that reflects the true cost of a mortgage and is inclusive of the interest rate, points, mortgage insurance (when applicable), and other fees, including origination and underwriting fees. The APR will typically be higher than the interest rate quoted by lenders, and should be used as a starting point when comparing loan quotes between lenders.
Half (50 percent) of prospective homebuyers in the study do not understand that mortgage rates change throughout the day. In reality, much like the stock market, mortgage rates can change rapidly throughout the day. To get the optimum rate, it is important to monitor rates and shop around.
Nearly one-third (31 percent) of current homeowners incorrectly believe that you must wait seven years after a short sale or foreclosure to purchase again. In most cases, homebuyers with a short sale history typically only need to wait 2-4 years depending on their down payment and the loan type. The waiting period after a foreclosure is longer – typically, buyers need to wait 3-7 years before they can qualify for a new home loan.
More than one-third (34 percent) of current homeowners incorrectly believe that you can only refinance your home every 12 months. In reality, homeowners can refinance as often as they want. However, homeowners should weigh the cost of the refinance against the time they will own the home and the monthly payment change to determine if refinancing makes sense."